And the "Silver Horse" goes to … Maren Höfle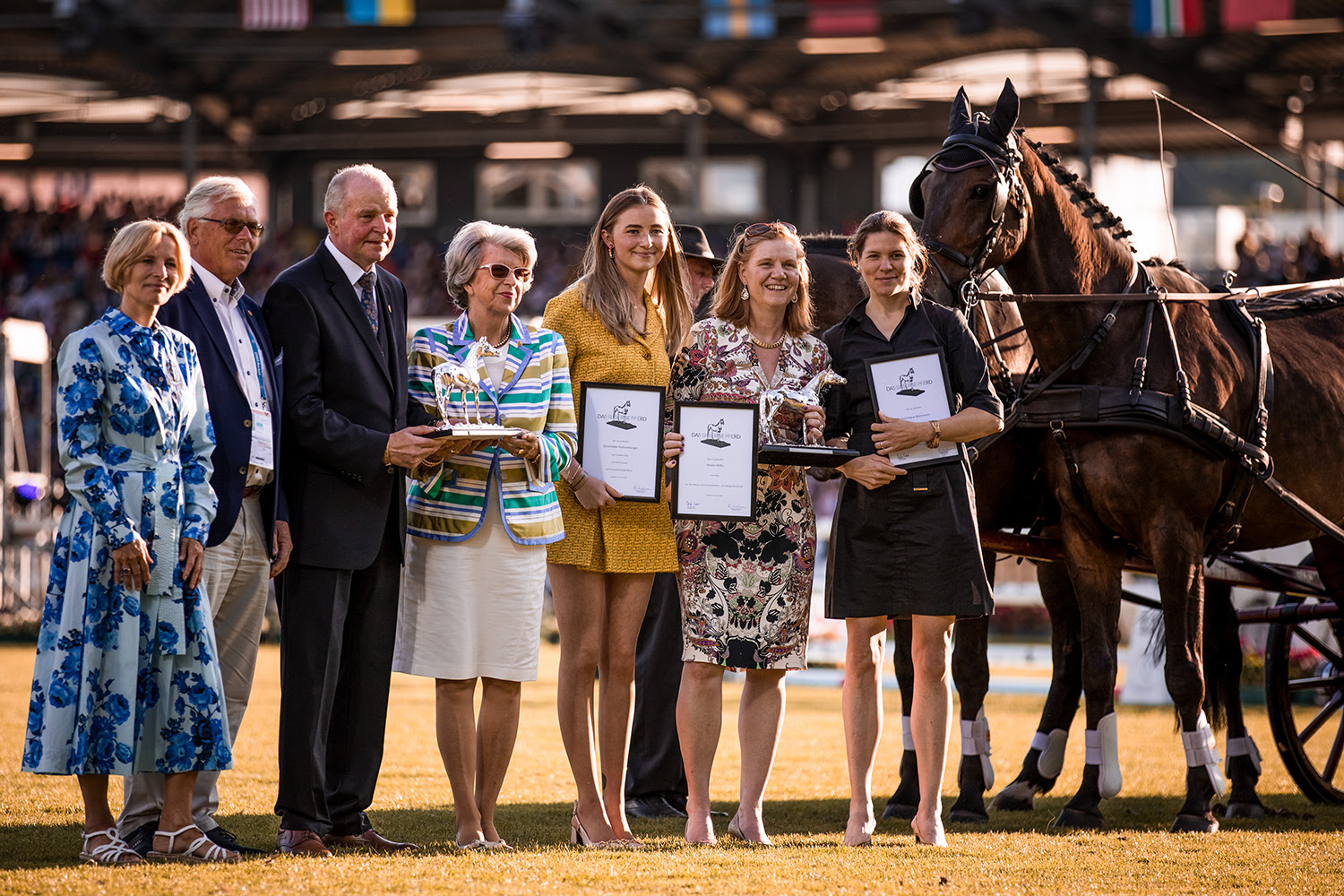 "The Silver Horse" goes this year to Maren Höfle for his article "Alwin Schockemöhle – the equestrian legend turns 85", Semmieke Rothenberger came second and Dominique Wehrmann third. Burkhard Jung was honored as Person of the Year.
Olympic Gold Medalist Alwin Schockemöhle has achieved everything possible for show jumping. But his life was not only characterized by sporting successes, but also by health setbacks and a robbery that changed everything. To commemorate the equestrian legend's 85th birthday, journalist Maren Höfle returned to it all. Alwin Schockemöhle traveled back in time with her and, during several visits, looked back on her career. Schockemöhle spoke more openly than ever about his fears and anxieties. The result is a moving 30-minute article that the online prize jury has just rewarded with "The Silver Horse".
The famous prize was awarded this year as an online prize for the fourth time. Because equestrian sports journalism has also undergone a transformation and in the meantime uses completely new and exciting digital formats. This helps to make this fascinating sport even more alive, current and personal. The jury considered more than 40 entries, including not only articles from bloggers and Internet users, but also articles from newsrooms, athletes, event organizers and agencies. Among other things, the jury evaluated the applications according to the criteria of creativity, quality, user involvement, affinity with the target group and relevance of the articles submitted.
The jury, consisting of Wolfgang Brinkmann (president of the German Riding and Driving Association, DRFV), Nadine Capellmann (dressage rider), Michael Mronz (managing director of Aachener Reitturnier GmbH), Tobias Königs (director of social media/CHIO Aachen), Dr. Ute Comtesse Rothkirch (DRFV board member) and last year's winner, Astrid Appels, were impressed by the diversity of papers submitted. Besides Maren Höfle, Semmieke Rothenberger won second place for the overall concept of her Instagram accounts and Dominique Wehrmann came third with her blog posts "On the way to Poland, support for Ukraine" on www.st-georg.de.
The winners were honored in an exceptional setting: at the opening ceremony of the CHIO Aachen 2022. At the award ceremony on Tuesday evening, Burkhard Jung was also presented with the "Horse money" in the "Personalities" section. The riding master won the award for his ten years of service to the Federal Association of Professional Riders and the German Riding and Carriage Association.