Banking, a sector that is quick to emerge from the crisis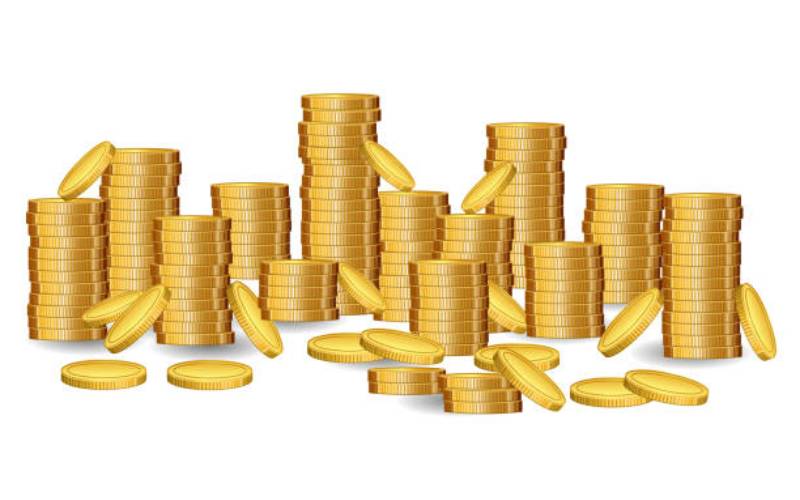 Winston Churchill made a famous observation during the darkest days of World War II: Never let a good crisis go to waste.
For Kenyan banks, this rings true. It has become an industry that recognizes a crisis, brand as good and quickly finds ways to recover.
At the height of the Covid-19 pandemic, all sectors of the economy took a hit, resulting in job cuts in response to falling incomes.
But the banking sector, which saw profits fall to their lowest level in eight years in 2020, is already back and above pre-pandemic levels – even as other industries make small strides on their recovery path.
Banks' pre-tax profits for the full year ended December 2021 rose 72.7% to a record 194.8 billion shillings, lifting profits above pre-pandemic levels.
Lenders have faced three major disruptions in the space of six years – changing accounting standards, capping interest rates and now the pandemic – but have emerged gleaming like gold from the fire.
Kenya Bankers Association (KBA) chief executive Habil Olaka said the strength of the sector lies in putting competition aside and working as a team when crises like these arise.
"What stands out is being able to identify the problem and then having a common strategy on how to solve it," he says.
"When you have a common danger, issues of rivalry don't come into play. You first avoid the danger together before you can come back into the arena to compete.
Unity has emerged during the pandemic with the Central Bank of Kenya (CBK) rallying banks on uniform measures including waiving transaction fees and extending loan terms.
Between March 2020 and February last year, banks restructured loans amounting to 1.7 trillion shillings, or 57% of the banking sector's loan book, amid rising defaults.
They had to sharply increase the provisioning for payment defaults in accordance with the International Financial Reporting Standard (IFRS 9) adopted in January 2018.
When the pandemic hit, Olaka says, the sector was in the midst of other issues such as IFRS 9, which would have sunk them.
IFRS 9 is forward-looking and recognizes losses long before they actually occur, a difference from the historic International Accounting Standard (IAS) 39.
"When Covid-19 hit, the bleak picture that was being painted about these accounts going forward led us to very aggressive loan provisioning," Olaka says.
The sharp increase in provisions led to the sector's pre-tax profits for 2020 falling 29.5% to 112.8 billion shillings, the lowest in eight years.
In the process, many lenders cut or froze dividend payments and used the pandemic to bolster their capital and liquidity.
Major lenders such as Equity, KCB and Cooperative Bank of Kenya have also been able to tap into long-term loans to build lending capacity to small and medium enterprises.
Global funds such as the International Finance Corporation, the European Investment Bank and the French Development Agency (AFD) have lent money to local banks for this course.
Banks are therefore emerging from the pandemic with more money to lend to businesses seeking recovery.
Olaka says the banks' performance now seems to have been "magic that we don't seem to understand", but it took some good planning to get there.
"Many banks stood by and supported their customers even when the future suggested they were collapsing. Now that things are looking up, banks are reaping the rewards," he says.
Improved liquidity
The CBK's credit survey for December 2021 showed that 77% of banks saw their liquidity improve in the last quarter of the year, with the majority planning to lend to the private sector and government.
Lenders such as Equity, KCB, I&M even acquired banks in DRC, Rwanda and Uganda, respectively, bucking the trend where many companies were choosing to postpone expansions and conserve cash.
Other lenders, including Cooperative Bank and NCBA, are even planning to expand their branch networks, showing the bullish mood in the sector.
The Co-operative Bank is expected to open seven new branches this year, bringing its total number of branches to 200. The NCBA is aiming for 12.
Such developments have made banking a thriving industry even in the face of the pandemic – a black swan moment that has caused unprecedented challenges across industries.
Global ratings agency Moody's recently said it believes the worst of Covid-19 defaults are over for Kenya's banking sector and expects repayments to improve this year.
Moody's, which rated the sector as stable, expects the share of delinquent loans to decline over the next 12 to 18 months as profitability increases in line with the picking up pace of economic activities.
He said restructured loans for the sector accounted for 16% of the loan portfolio in August last year, but delinquent loans were only 1%, suggesting that "residual credit risk is contents".
On whether the ability to use every crisis as a springboard means the banking sector has gathered the best talent compared to other sectors, Olaka says bankers aren't about to blow their own trumpets.
"It's up to the public to judge how we react by deploying our talent to meet the challenges. Each sector has its own talent, but efficiency depends on the organization of the industry," he says.
Bankers also did not lose the business disruption that followed after August 2016, when President Uhuru Kenyatta signed into law the Banking (Amendment) Bill that stripped them of their freedom to price loans.
A day after the signing, Olaka told a press conference in Nairobi that although KBA members had reservations about the law, "we will stick to it".
"What we're going to see are banks becoming innovative in providing other services that aren't currently offered," he said.
Lenders responded by revising their business models and tightening their loan approvals to protect against high defaults.
The sector had to lean more into Treasuries and bonds while moderately increasing lending to the private sector to get through the period that lasted until November 2019.
In 2017, the first full year with interest rate caps, banks recorded a 9.8% decline in pre-tax profit to 135.5 billion shillings.
However, the sector's performance rebounded the following year, reaching 152.3 billion shillings to overtake profits before the rate cap, before the law was finally repealed in November 2019.
"To overcome crises such as price caps and Covid-19 disruptions, the formula has been the same: identify the problem, jointly agree on a solution and the implementation roadmap," says Olaka. .
[email protected]
Monitor water pumps remotely via your phone
Motor vehicle tracking and monitoring is not new to Kenyans. The competition to install affordable tracking devices is fierce but essential for fleet managers who receive reports online and track vehicles from the comfort of their office.