Bhubaneswar Police to Conduct Security Audit of Banks and ATMs | Bhubaneswar News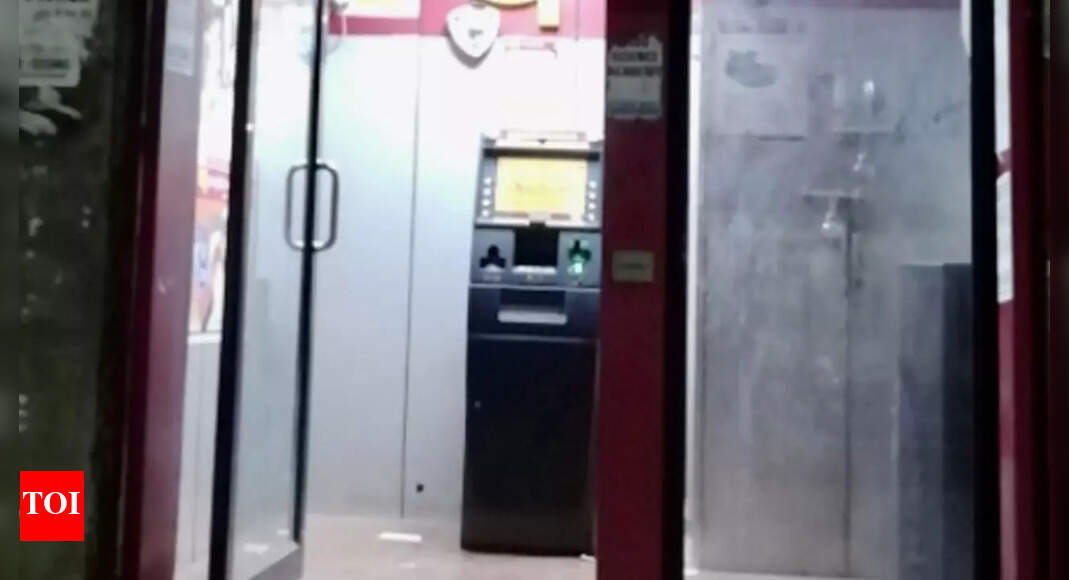 BHUBANEWAR: The commission police decided to conduct a security audit of banks and ATMs to prevent theft from these premises in the capital. Police Commissioner Saumendra Priyadarshi ordered his deputy Uma Shankar Dash to ensure the completion of the inspection as soon as possible.
"I put together a team of three members, including the Chief Inspector (IIC) of each police station, the Deputy Zone Police Commissioner (ACP) and an officer from my office. The team will visit banks and ATMs to inspect their security measures. The team is expected to complete the security audit within a month, "Dash told TOI.
Cops would properly check CCTV cameras and other security gadgets at banks and ATMs. Inspection is gaining in importance as incidents of theft from banks and ATMs occur at regular intervals. A number of ATMs here do not have security guards or CCTV cameras.
Alarmed by bank robberies and ATM thefts, the police station convened a meeting last October with the authorities of several banks, both nationalized and private, and advised them to improve their security systems.
"We asked banks to deploy security guards and improve security protocols at their branches and ATMs. After the end of our security audit, we will notify the banks of the security breaches and ask them again to install the latest security gadgets to prevent incidents of looting, "said Dash.
Police at the station arrested a youth on October 5 last year for allegedly stealing Rs 2.78 lakh from the Indian Overseas Bank branch in Nandan Vihar here on September 7 and Rs 9.5 lakh in the Bank of India branch in Barimund here on September 28.
Police were on guard when unidentified disbelievers opened an unguarded Punjab National Bank ATM under Infocity police limits here on October 11 last year and stole nearly Rs 28 lakh .
Authorities at some public sector banks have said that deploying security guards, installing high-quality security gadgets and maintaining them is a commercial burden for them. "These branch and ATM security issues are decided at our head office. We will share the advice and recommendations from the police to our head office for consideration, "said a bank manager.
Earlier in the notice, police had asked all banks to immediately deploy private security guards with licensed firearms. Banks have been advised to install the latest alarm systems, hidden cameras in their establishments and to provide body worn spy cameras to their staff.