Carson City gets cheerful and bright at Silver and Snowflakes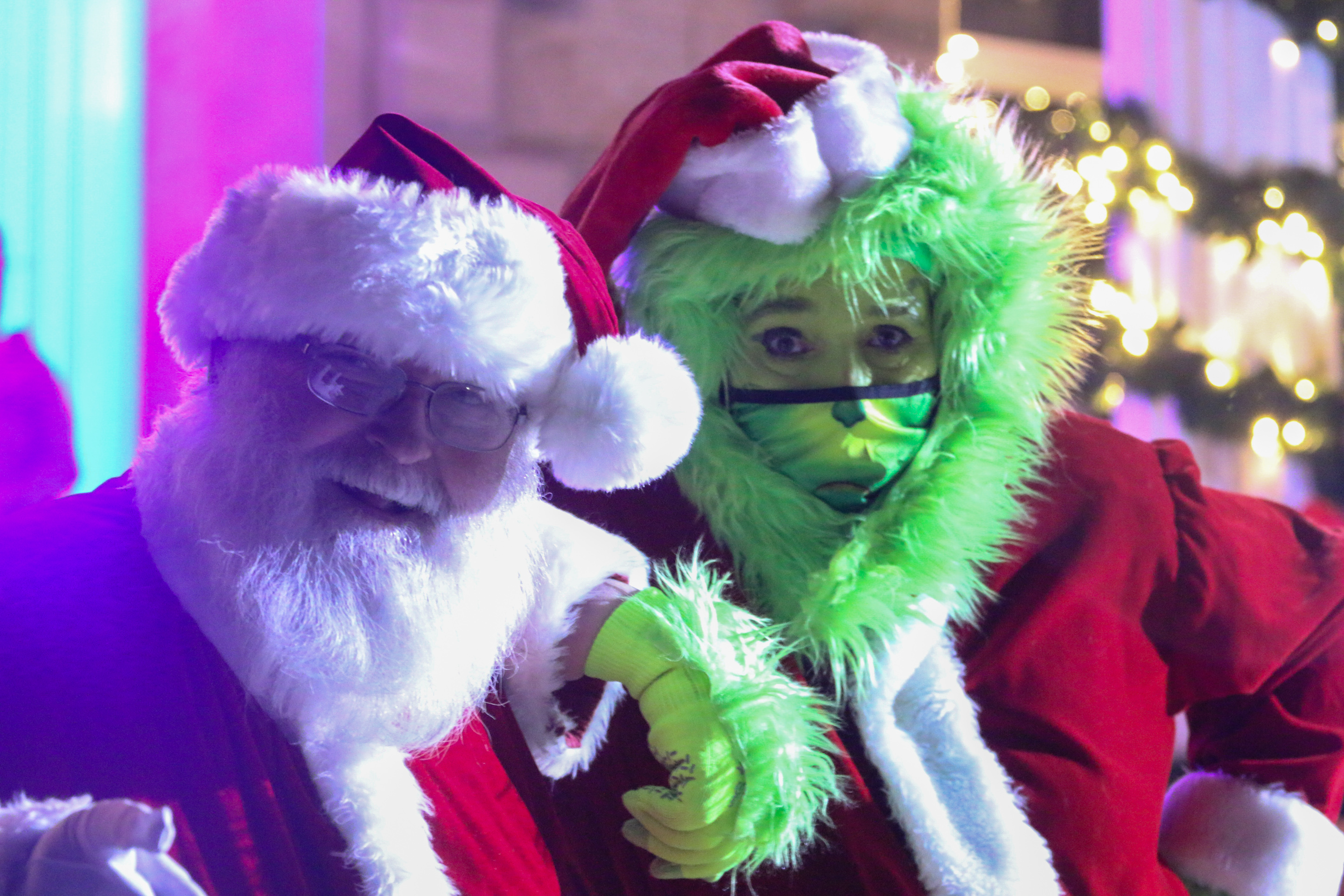 Even Santa and the Grinch got together on Friday night at the Silver & Snowflakes in Carson City.
Photo by Adam Trumble.
For videos of Friday night's performances by Carson City fifth graders, go to https://www.facebook.com/NevadaAppeal A total of 9 videos will be posted.
Carson City lit up the Capitol grounds on Friday night for the annual Silver and Snowflakes party.
Ronni Hannaman, Executive Director of the Chamber of Commerce, chaired the event and said it was wonderful to organize the lighting of the Christmas tree in person after a virtual 2020.

Mayor Lori Bagwell concurred with the sentiment, saying: "I am so excited to celebrate with my family and yours."
She had the honor of activating the Christmas tree and the lights of the Capitol, accompanied by four special assistants: her great-granddaughter Quincy, as well as Lincoln, Ellie and Luna, the children of several members of the staff of the city.

They shared the limelight with Carson City fifth graders, who serenaded the residents with Christmas carols before the tree was lit. Santa and the Grinch even made an appearance, dancing with students.
Several new traditions of the city accompanied the annual event. Rather than horse-drawn carriages, electric carriages drove residents along Carson Street. Others had hot chocolate and took pictures with cutouts at town hall.


The downtown shops and restaurants were busy as the downtown area was in the Christmas spirit.
The Capitol has also removed its old Christmas tree with drooping branches. City and state staff and officials chose a sturdier, younger evergreen tree to support the star's weight.