Chinese steel mills report crippling losses on weak demand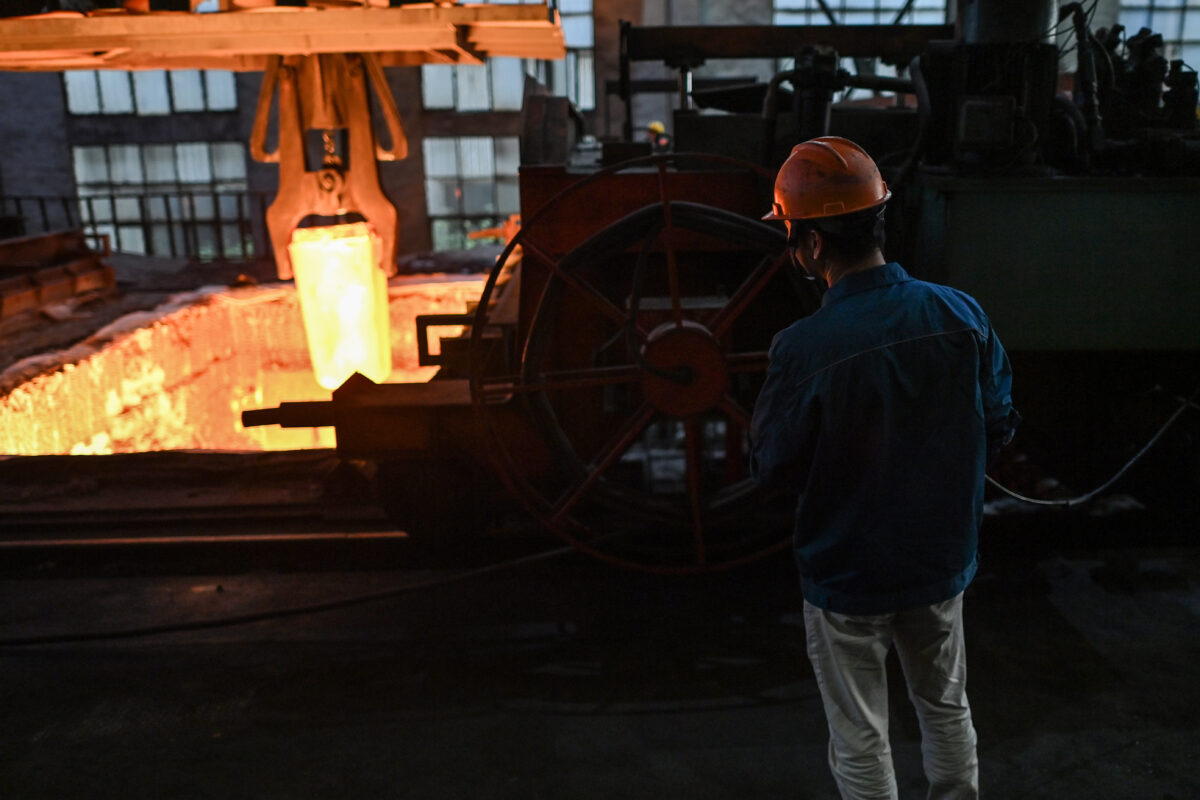 Chinese steelmakers reported large losses due to weak demand and low prices. Data released on June 28 showed that only 15 percent of Chinese steel mills remain profitable, down 27 percent from the first quarter and down 59 percent from the same period last year.
Pig iron and crude steel fell 5.9% and 8.7% year-on-year, according to China's National Bureau of Statistics; cumulative steel exports and imports fell by 16.2% and 18.3%, respectively; and imports of iron ore and concentrates fell 5.1%.
Data collected from 247 steel mills across China showed a substantial drop in production due to weak demand and excess inventory.
According to state-owned Finance China, in June inventories of major Chinese steelmakers reached 20.52 million tons, an increase of 2.58 million tons from May and a year-on-year increase. another 4.83 million tons, hitting a record high in steel stocks.
The slump in China's domestic steel demand is largely attributed to shutdowns and strict transportation restrictions under Beijing's zero COVID policy. As Chinese steelmakers struggle to make ends meet, a further market downturn is expected.
According to Baiinfo, a Chinese commodity market information provider, the top three steel-consuming sectors in China are construction, machinery and vehicle manufacturing.
The construction industry uses the most steel, accounting for 49%, while machinery and vehicle manufacturing account for 18% and 17%, respectively.
China's Ministry of Metallurgical Industry divides the construction sector into two main sub-sectors: real estate developments and infrastructure projects.
real estate market
China's real estate market has been declining since 2021 and continues to follow a downward trajectory due to widespread COVID-19 curbs that are weakening buyer confidence and market demand.
With plummeting sales, short-term debt and a lack of offshore refinancing, Chinese property developers are facing a liquidity crunch.
In the first half of 2022, nearly 500 regulatory changes were made in more than 180 cities across China in a bid to boost the real estate market, according to state-owned Sina Finance. However, these intensive stimulus efforts have still failed to reverse the downward trend.
According to the Chinese National Bureau of Statistics, real estate sales fell 31.5% in the first five months compared to the same period last year, while investment and new construction activity fell 4%. and 30.6%, respectively.
In addition, commercial sales and land acquisitions fell 23.6% and 45.7% respectively.
As steel goes hand in hand with construction, the massive decline in construction activities has led to a significant reduction in the use of steel throughout China.
According to MySteel, a Chinese steel pricing agency, steel consumed by real estate developments in Jiangxi province fell by about 376,000 tons in the first five months, down 6.16 % compared to the same period last year.
Infrastructure and machinery
According to the Bureau of Statistics, Beijing increased the infrastructure budget by 6.7 percent in the first five months compared to the same period last year. However, despite efforts, many planned construction activities have been halted by disruptions to logistics and transportation under Beijing's zero COVID policy.
As construction activity declines, demand for many types of construction-related machinery has also taken a hit.
For example, the country's excavator production fell 30.5 percent in the first five months compared to the year-ago period.
According to the China Construction Machinery Association (CCMA), domestic excavator sales among 26 manufacturers in April were around 16,000 units, down 61% year-on-year. Among them, sales of large-sized excavators fell 59.9 percent, while medium-sized and small-sized excavators fell 69.8 percent and 57 percent, respectively.
Excavator sales are often correlated with ongoing construction projects. Compared to 2021, excavator production fell 14.5% in the first quarter and 30.5% in the first five months.
In addition, China's cumulative vehicle production and sales also fell 9.6 percent and 12.2 percent, respectively, in the first five months, according to CCMA data.
Meanwhile, commercial vehicle production and sales fell 39.4% and 41.9% year-on-year in the first five months, with May production and sales falling 47.0% and 50 .5%, respectively.
The drop in production and sales of commercial vehicles in China has far exceeded that of passenger cars, according to the CCMA.