Fight the climate emergency by nationalizing the US fossil fuel industry, says leading economist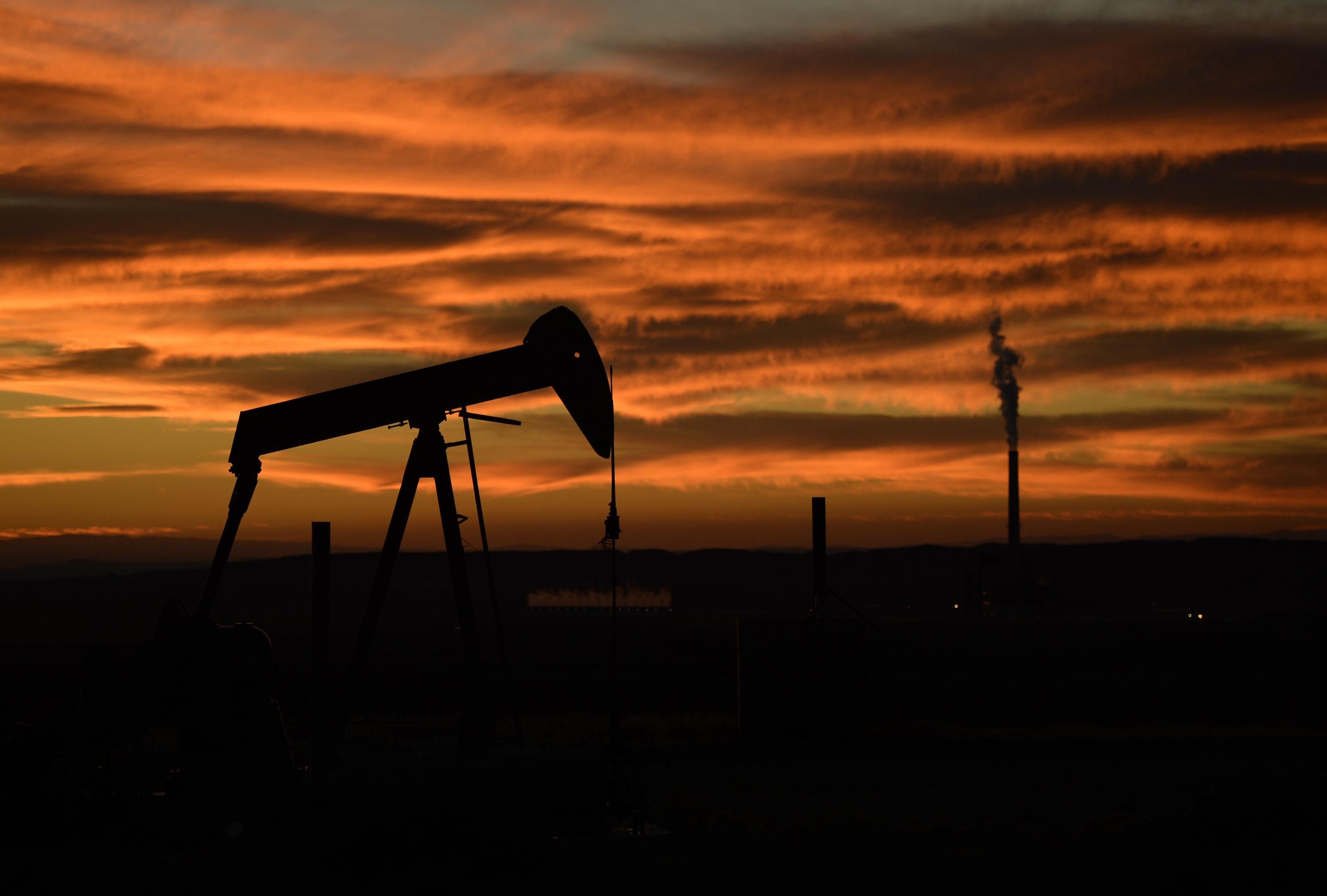 In the wake of a United Nations report that activists say showed the "dark and brutal truth" about the climate emergency, a leading economist on Friday highlighted a milestone that his supporters say could be incredibly effective in combating the global crisis: nationalizing the American fossil fuel industry.
"With at least ExxonMobil, Chevron, and ConocoPhillips under public scrutiny, the necessary phase-out of fossil fuels as an energy source could proceed in an orderly fashion."
write for The American PerspectiveRobert Pollin, professor of economics and co-director of the Political Economy Research Institute at the University of Massachusetts at Amherst, noted the Intergovernmental Panel on Climate Change (IPCC) and high prices of gas exacerbated by Russia's war against Ukraine.
"If we are to finally begin to take the IPCC findings seriously," Pollin wrote, "it follows that we must begin to offer much more aggressive climate stabilization solutions than anything that has been undertaken thus far. , both in the United States and around the world. In the United States, such measures should include at least putting on the table the idea of ​​nationalizing the American fossil fuel industry."
Arguing that "at least in the United States, private oil companies are the biggest obstacle to the successful implementation" of a workable climate stabilization program, Pollin argued that the fossil fuel giants should no longer win money destroying the planet, nationalization would not be an unprecedented move in the United States, and it could help build clean energy infrastructure at the pace scientists deem necessary.
The expert suggested starting with "the federal government buying majority ownership of at least the three dominant US oil and gas companies: ExxonMobil, Chevron and ConocoPhillips."
"They are far bigger and more powerful than all of America's coal companies combined, and all of America's junior oil and gas companies," he wrote. "The cost to the government of acquiring a majority stake in these three oil giants would be approximately $420 billion at current stock prices."
Emphasizing that the objective of private companies "is precisely to profit from the sale of oil, coal and natural gas, regardless of the consequences for the planet and regardless of how companies may present themselves in various campaigns of glossy and hazy public relations" Pollin postulated that "with at least ExxonMobil, Chevron and ConocoPhillips under public scrutiny, the necessary phase-out of fossil fuels as an energy source could proceed in an orderly fashion."
"The government could determine production levels and prices of fossil fuels to reflect both consumer needs and the requirements of the clean energy transition," he explained. "This transition could also be structured to provide maximum support to workers and communities who currently depend on fossil fuel companies for their well-being."
Pollin pointed out that some members of Congress are pushing for a windfall tax on big oil companies by using various global crises — from Russia's war to the ongoing Covid-19 pandemic — to inflate labor prices at the gas pump. The proposal, he writes, "raises a more fundamental question: should fossil fuel companies be allowed to profit at all by selling products that we know are destroying the planet? The logical answer should be no. This is exactly why nationalizing at least the largest US oil companies is the most appropriate step we can take now, in light of the climate emergency."
The economist pointed to the long history of nationalization in the United States, noting that "it was not until 13 years ago, in the depths of the 2007-2009 financial crisis and the Great Recession, that the Obama administration nationalized two of the three American automakers.
In addition to allowing the government to direct the profits of nationalized companies toward a just transition to renewables, Pollin wrote, "with nationalization, the political barriers that fossil fuel companies now pose to public funding of investments in clean energies would be eliminated".
Nationalization "is not a panacea", acknowledged Pollin. Noting that "state-owned companies already control about 90% of the world's fossil fuel reserves," he cautioned against assuming that such a move in the United States "will provide favorable conditions for tackling climate change. , any more than public ownership has ever done in Russia, Saudi Arabia, China, or Iran," without an administration dedicated to resolving the global crisis.
Pollin is far from alone in proposing nationalization. write for Jacobin Last month, the founder of the People's Policy Project, Matt Bruenig, argued that "an industry that is absolutely essential to maintain in the short term and absolutely essential to eliminate in the long term is an industry that really should be managed publicly. ".
"Owners and private investors are not tasked with temporarily supporting dying industries, which means they will either work to prevent the industry from dying, which is bad for the climate, or refuse to support it. temporarily, which will cause economic chaos," he wrote. "A public landlord is best placed to pursue responsibly managed decline."
In one piece for The New Republic published at the start of the pandemic a few years ago, climate journalist Kate Aronoff – like Pollin Friday – pointed out that nationalization "has a long and proud tradition of navigating America through times of crisis, from World War II to September 11."
As Aronoff – who interviewed New College of Florida economist Mark Paul – reported in March 2020:
In a way, nationalization would simply involve the government correcting its own market intervention for nearly a century. All sorts of government hands on the scales have kept the money flowing into fossil fuels, including the roughly $26 billion in state and federal subsidies paid to them each year. A holistic transition to a low-carbon economy would redirect this array of market signals away from failing sectors and toward growing ones that can put millions of dollars to work immediately by retrofitting existing buildings to be energy efficient and building a fleet of electric vehicles, for example, including in places that might otherwise be hardest hit by a fossil fuel crisis and recession. Renewables have also been hit hard by the Covid-19 downturn, with factories closing in China. So, in addition to direct government investment in green technologies, additional policy guidance from the federal level, Paul added, would be essential to assure investors that renewable energy is worth it: for example, fruit at your fingertips such as the extension of renewable energy tax credits, now on track to be phased out by 2022.
While the writings of Pollin, Bruenig and Aronoff focused on the United States, activists are also making similar cases around the world.
In a June 2021 opinion piece for The GuardianJohanna Bozuwa, co-head of the Democracy Collaborative's climate and energy program, and Olúfẹ́mi O Táíwò, professor of philosophy at Georgetown University, have taken aim at Royal Dutch Shell following a landmark court ruling, saying that "like all private oil companies, Shell should not exist."
"Governments like the Netherlands could better comply with emission reduction mandates if they controlled the oil companies themselves," the two men added. "It's time to nationalize Big Oil."