Former Defense Minister Tang Yao-ming Dies Aged 82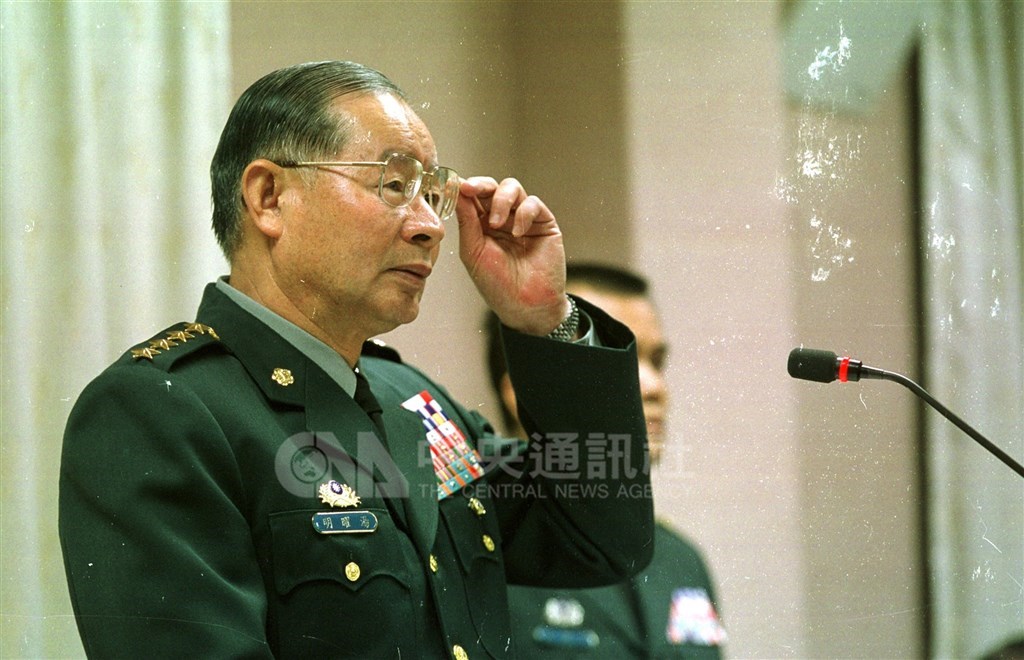 Taipei, November 3 (CNA) Former Taiwanese Defense Minister Tang Yao-ming (湯曜明) died in a Taipei hospital on Wednesday at the age of 82, the National Defense Ministry (MND) said in a statement.
Tang, who was born in 1938, died at the Three-Department General Hospital. He was Minister of National Defense from 2002 to 2004 and the driving force behind the nationalization of the armed forces in Taiwan, according to the ministry.
He was also the first and so far the only person born in Taiwan to have served as the Commander-in-Chief of the Army, Chief of the General Staff and Minister of National Defense.
In 1999, Tang was promoted to the rank of army chief general and chief of staff.
While in this position, Taiwan experienced one of its worst natural disasters of the past century – a powerful earthquake that devastated the central part of the island and killed more than 2,400 people on September 21, 1999, according to the press release.
In the aftermath of the earthquake, Tang tasked the military with collecting the dead from damaged buildings and providing reconstruction support for those affected, the ministry said.
In accordance with the government organization's reengineering policy, Tang played a major role in the rationalization and reorganization of the armed forces at the end of 2001, according to the ministry.
After the government of Taiwan began allowing citizens to visit relatives in mainland China in 1987, many retired military officers came to the mainland. However, Tang had never been there and objected to visits by retired military personnel to China.
President Tsai Ing-wen (蔡英文) expressed condolences on the death of the former minister and expressed appreciation for Tang's dedication to the military and service to the country, according to the spokesperson for the presidential office Xavier Chang (張 惇 涵).
Tsai also praised Tang for leading the military 921 earthquake disaster recovery efforts by helping victims rebuild their homes and start their lives anew, Chang said.