Gold price today, weekly outlook ahead of 2022 US Jackson Hole meeting – experts decode bullion trading, investment strategy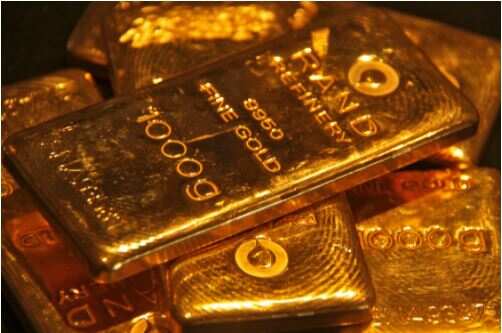 Gold Price Outlook: Gold appears to be on shaky ground in the near term and all eyes are now on the upcoming Jackson Hole symposium, where US Federal Reserve Chairman Jerome Powell is expected to speak on the economic outlook. At least three experts gave a negative outlook for bullion this week. That's what they said.
October gold futures were trading at 51,150 rupees per 10 grams on the midday MCX and were down 339 rupees or 0.70% from Friday's closing price.
Meanwhile, MCX September Silver futures were trading at Rs 54,859 per kg and were down Rs 637 or 1.2% from the last closing price.
Gold Price Today: Intraday Trading Strategy
Commodity expert Anuj Gupta recommends a sell strategy on gold and silver futures. Sell ​​October gold futures at Rs 51,300 with a stop loss of Rs 51,580 and a price target of Rs 50,900. As for September silver futures, sell is recommended at Rs 55,000 with a stop loss of Rs 55600 and a target of Rs 54200.
Anuj Gupta – Vice President (VP), Commodities and Currency Research at IIFL Securities
MCX gold prices corrected sharply by 2.10% in the previous week and October gold futures closed at 51,479 rupees. Spot Gold corrected 3.02% and closed at the USD 1746 level.
Meanwhile, MCX September Silver futures also fell sharply by 6.38% and closed at Rs 55,496 and in the spot market they corrected by more than 8% and closed at USD 19, Gupta said. .
Bullion prices corrected after mixed data raised questions about whether the incipient U.S. recession will deepen or the dollar will regain strength as the Federal Reserve considers more outsized rate hikes.
The dollar index gained 2.40% and closed at 107.84 last week on comments from Federal Reserve officials that the bank would stick to a steady pace of rate hikes this year to make bring down runaway inflation.
For this week, gold may find support at the levels of Rs 51000 (USD 1730) and Rs 50700 (USD 1710). Meanwhile, resistance is seen at the levels of Rs 51800 (USD 1760) and Rs 52200 (USD 1790).
"We recommend selling gold higher around 51,800 levels. But they can also buy around the support levels at 51,000 with the 50,700 stop loss for the 51,800 level target, which can work as a strong level of resistance for gold," Gupta said.
As for September silver futures, support is seen at Rs 54,000 and then Rs 52,500. Meanwhile, resistance is seen at the 57000 levels and above 59000. Traders may sell money around 57,000 levels, he added.
The trend for yellow metals is mixed. From an interest rate perspective, the Fed's interest rate hike is negative for bullion, but geopolitical tension and inflation are positive for bullion. "We can see moves on both sides in the yellow metals. Physical demand could emerge at lower bullion levels," he added.
The cost of gold mining increases by 7% year-over-year to reach $1,173 per ounce in 2022. This increase is due to increased mining, labor labor, diesel, electricity, royalties, raw materials and transportation. This bodes positive for bullion.
Pritam Patnaik, Head – Commodities, HNI & NRI Acquisitions at Axis Securities
Gold prices continue their downward trend as hawkish statements continue from Fed officials. It seems that the central bank is determined to use sharp monetary tightening to quell runaway inflation. Although the inflationary trend has eased somewhat (in July), it is still well ahead of the Fed's 2% target.
Thus, we can expect the US Fed to continue its aggressive rate hike plans. The market is pricing in a low of 50 basis points and a high of 75 basis points upside at the Fed's September meeting. This helped pick up the pace of the USD and bond rally, pushing gold prices lower. The focus will be on Fed Chairman Jerome Powell's speech at the Jackson Hole symposium this Friday. Until then, gold can be expected to trade in a range with a negative bias.
Tarun Satsangi, AGA (commodity research), Origo e-Mandi
Bullion prices have fallen over the past two days as the rise in the US dollar index from 104.5 to 108.05 weighed on rising US bond yields, Tarun Satsangi said. , AGM (Commodity Research), Origo e-Mandi. Gold prices need to hold TRP-USD 1740/oz to maintain hope for a rally as below this level gold will once again enter a medium term downtrend.
Above 1740 USD it can jump to 1800 USD and below 1740 USD the odds for 1680 USD will be stronger.
As for the domestic spot market, gold prices fell to Rs 51,255 per 10 grams from Rs 52,600 per 10 grams over the past few days following the drop in the international market. Now it is close to the TRP-Rs 50980. If prices hold it, recovery towards the recent high of Rs 52600 will be seen. But, on the other hand, gold will turn medium-term bearish below Rs 50,980 with the possibility of sliding back towards Rs 49,500-Rs 49,700.
(Disclaimer: Opinions/suggestions/advice expressed here in this article are investment experts only. Zee Business suggests its readers consult their investment advisors before making any financial decisions.)