Hippo Loses $ 192 Million in Funding Just Before PSPC Merger, Retains $ 5 Billion Valuation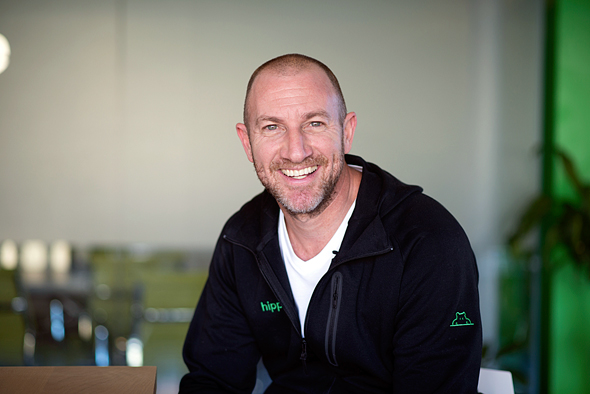 Most of the investors in the SPAC company with which the Israeli insurance company Hippo is expected to merge have requested a refund. Some 83% of the capital raised by SPAC (Special Purpose Acquisition Company) Reinvent Technology Partners was withdrawn and $ 192 million was returned to investors. In fact, only 19.2 million of the 23 million shares issued were sold. This means that even though the public offering will take place and Hippo will begin trading on the New York Stock Exchange on Tuesday under the symbol HIPO, the company will receive significantly less money than initially expected.
As part of the initial merger plan for PSPC (an inactive company that merges with a real business company and goes public), the tech insurance company was to receive $ 230 million from PSPC funds and $ 550 million. additional dollars raised from institutional investors in the PIPE phase. Although Hippo will start trading at a value of $ 5 billion, as agreed with the PSPC contractors, it will have to settle for "only" $ 550 million.
Assaf Wand, CEO of Hippo Photo: Hippo Insurance
Withdrawing some of the capital raised for PSPC is a possible scenario in these mergers because investors in PSPC are the so-called "weak hands", who buy PSPC shares even before the company identity. which will be merged into it. is known. To make it more attractive, investors in such a round receive two incentives. An option to sell the shares for their original price of $ 10, as well as an option to later acquire the shares of the public company.
In most cases, PSPC investors include hedge funds and speculative players, who are primarily interested in stock options rather than holding stocks. This is why the second phase of recruitment, the PIPE phase, mainly comprises institutional bodies, or "strong hands", which are interested in the company that is merging with PIPE. In the most recent PSPC mergers, early investors pulled out capital but at a much smaller volume of tens of millions of dollars. In some cases, PSPC executives, interested in showing their support for entering companies, have announced that they will invest their own money if the withdrawal is too high.
Hippo's case is an extreme nightmare scenario, in which the company going public actually loses a third of the money that was supposed to flow into its coffers during the IPO. The PSPC entrepreneurs didn't even bother to take stock of the massive withdrawal of their commercial launch and merger approval announcement, and only noted that $ 550 million had been raised. In Hippo's case, that's a surprising scenario, given the pedigree of SPAC entrepreneurs – Linkedin co-founder Reid Hoffman and Zynga co-founder Mark Pincus.
This is a significant event in the SPAC market, which signals both that investors believe that valuations are too high and prefer to have the options without risking their money, and that there is saturation on the ground. . Hippo is said to be the seventh Israeli company to start trading publicly through a SPAC merger, and meanwhile, performance in the field is not particularly exciting, with most of them trading below their stock price. original.
The PSPC market still holds over $ 100 billion that has been raised and seeks to merge with technology companies. Few new PSPC mergers have been completed recently following the US Securities and Exchange Commission (SEC) request to change the classification of options, making the decision less profitable. In addition, there is a difficulty in raising additional capital in the financing of PIPE, due to the saturation of institutional entities.
Hippo is a direct competitor of another Israel-founded insurance company, Lemonade, which has been listed on Wall Street since last year and is currently valued at $ 4.4 billion.
Hippo was founded in 2015 by Assaf Wand, CEO, and Eyal Navon, vice president of technology. Hippo is not active in the Israeli market, but several Israeli entities are invested in it, including Clal Insurance, Psagot, Bank Hapoalim and the FINTLV Fund. To date, the company has raised $ 700 million, with the most recent round ending in November 2020 at a value of $ 1.5 billion.