NCBA Named Tanzania's Best Digital Bank 2022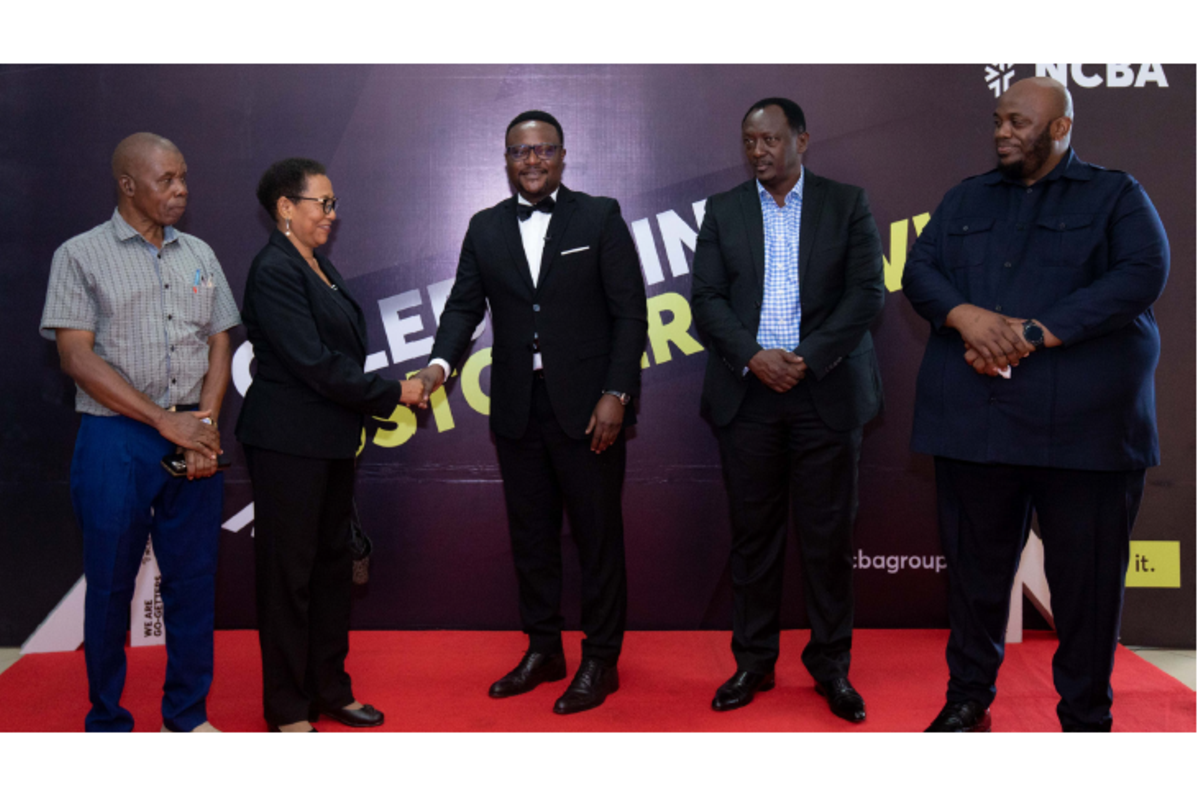 NCBA was named Best Digital Bank in Tanzania in 2022 by Global Magazine and Finance Review.
Based in the UK, Global Magazine and Finance Review follows global financial trends and developments.
The organization was established in 2010, but its global banking and finance excellence awards program began in 2011.
This milestone is a clear reflection of the lender's high-tech idea of ​​M-Pawa, a successful innovative digital flagship over the past half-decade.
The product is co-engineered by NCBA and Vodacom which pioneered mobile money transactions and other important banking services.
With more than eight million users, the platform has distributed nearly 48 billion shillings of loans per year to support the country's micro-economic growth.
The platform's subscribers benefit from many advantages with the clicks of their mobile phone. It's paperless. One will be able to open and operate a bank account without going to the bank.
Also, it is possible to save as little as Sh1 and earn interest on the savings balance. Interest is calculated daily and paid at the end of each calendar quarter.
You transfer money between M-pawa savings account and M-Pesa account free of charge. There is no minimum balance on M-Pawa.
M-Pawa provides access to micro-loans of at least Sh1,000 at any time and to receive the loan instantly via an M-Pesa account. There are no ledger fees.
M-pawa is the bar the bank has long set for technological innovation, however, the lender's digital printing is not limited to winning multiple accolades.
To advance its digital path, NCBA has worked to recognize its M-Pawa users through promotional campaigns to expand its ever-growing customer base.
The bank, again in conjunction with Vodacom, launched a flagship two-month campaign dubbed "Chuzi Limekubali" which aimed to entice its users to save more money in their wallets.
The campaign ran six draws and each week produced three winners who picked up motorbikes among other giveaways and then the big winner went home with 5 million shillings. Gifts for the entire campaign worth 60 million shillings.
The campaign paid out 50,000 shillings to customers who repaid their loans in six days. Since its inception, the bank has repaid 50 customers, who repaid their loans and saved their money in due time.
He also doubles the savings made by his 100 customers every month. Those who saved with the bank during this campaign period had the chance to earn twice their savings each month, starting with 10,000 shillings.
The bank's management plans to continue similar campaigns for next year to encourage product users to make the most of the M-Pawa's exciting features and experience.
Management says the M-Pawa service has long been at the forefront of helping Tanzanians get fast, ultra-low interest loans to accelerate personal economic growth.
Similarly, Kenyan counterpart M-Shwari performed quite well.
The NCBA reaped huge profits from mobile phone lending in Kenya after teaming up with telecom operator Safaricom in 2012 to launch the dominant service, M-Shwari.
This digital-focused financier is doing nothing to enable its clients to transition into a highly sought-after digital economy.
NCBA is one of the innovative banks in Tanzania that finds merit in injecting digital technologies into banking services.
The commercial bank invests in digital innovation to boost customer satisfaction, which propels the country towards financial inclusion.
To raise awareness of digital adoption, NCBA Executive Director Julius Konyani, while observing Customer Service Week, shared that the bank's mission is to embrace the digital space.
"Through our digital-first approach, we will continue to innovate and share best-in-class technology advancements and customer service while delivering exceptional financial services and products that exceed customer expectations, with standards internationally accepted," said the bank's chief executive. .
Mr. Konyani stressed that size and scale are key for businesses. So, with that in mind, he anticipates that the latter will enable NCBA to offer its valued customers a wide choice of products and delivery methods.
"Our robust technology creates strong connectivity and transparency for customers across various product lines and subsidiaries," Konyani said.
Commercial banks with strong digital innovation have a greater opportunity to show success over time.
According to Tanzania Invest, the Tanzanian banking sector recorded strong growth in 2019, with pre-tax profits reaching 590 billion shillings, +88% more than 313 billion shillings in 2018.