Silver linings reported as pandemic enters third year | Local News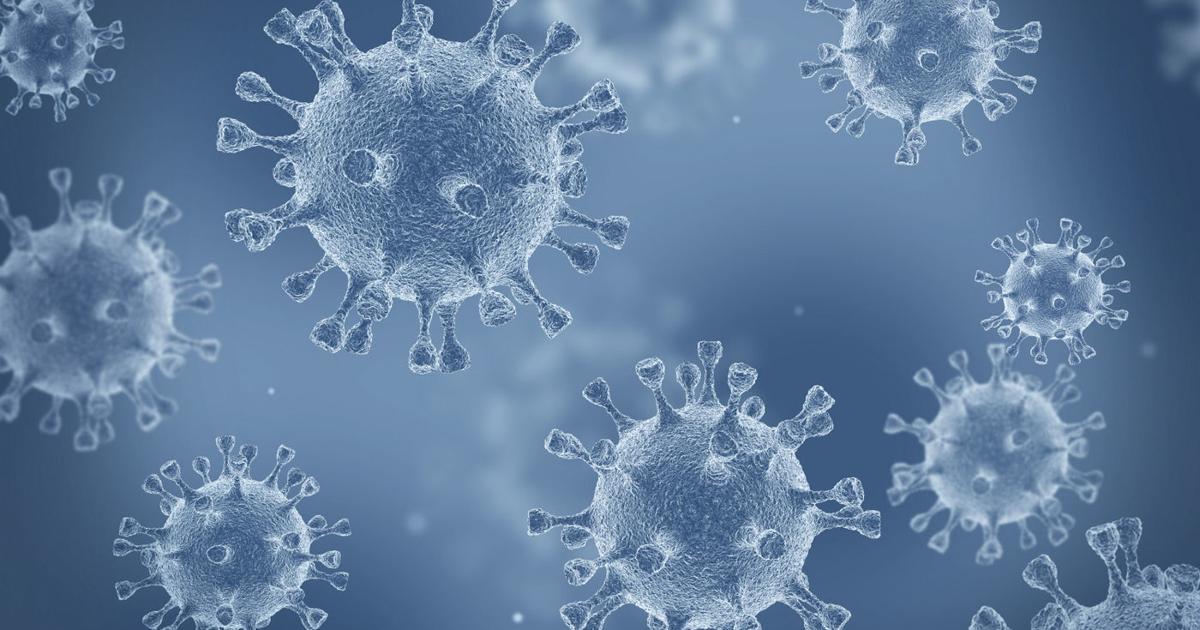 As the Indiana County Board of Commissioners noted on Wednesday, March 16 will mark the second anniversary of a county-declared disaster emergency to deal with the COVID-19 pandemic.
He authorized the county to suspend procedures such as advertising and accepting offers, purchasing supplies and materials, renting equipment, entering into contracts and hiring temporary workers to carry out public works required.
It also directed Indiana County Emergency Management Agency Director Thomas A. Stutzman to "take all appropriate actions necessary to mitigate the effects of this disaster, assist in the restoration of public services essentials and to take any other emergency response measures deemed necessary to respond. to this emergency.
Stutzman said the emergency was declared 10 days before Indiana County had its first positive COVID case, which wasn't confirmed until March 27, 2020 by the Pennsylvania Department of Health.
As of this week, there appear to be silver linings amid the two-year-old COVID-19 cloud over Indiana County.
"We seem to be seeing a lot of improvement over the last two weeks," Stutzman told the stewards.
According to the Pennsylvania Department of Health's Early Warning Surveillance Dashboard, Indiana recorded a PCR or polymerase chain reaction rate of 6.2% during the week ending March 4. That's a 3.7% decrease from the previous week, and the sixth consecutive decline reported for the county. .
"The current statewide PCR rate is 4.6%, which is 2% lower than the last seven-day period," Stutzman said.
Based on the Centers for Disease Control and Prevention's most recent criteria, he said, Indiana County is in the "low" category, but under the CDC's original criteria, Indiana would be in the "substantial" category.
"A lot of our neighboring counties remain in the 'substantial' or 'high' category," Stutzman said. "Sixteen counties in Pennsylvania have been reduced to the 'moderate' category, mostly in the eastern part of the state. No Pennsylvania county is in the "low rate" category according to the CDC report (as of Wednesday). »
However, the cloud remains, including a low rate of vaccinations, both overall and among 5-24 year olds.
The overall chart through Wednesday shows 47.4% of Indiana counties were fully vaccinated, compared to 50.9% in Jefferson County, 51.9% in Clearfield, 58.4% in Cambria, 59 .8% in Westmoreland and 62.5% in Armstrong.
As for the latter, younger category, "hardly anyone in that age group" has been vaccinated, said Ron Riley, a retired hospital administrator who compiles statistics seen daily in The Indiana Gazette.
It's not for lack of trying. Stutzman said the Arc of Indiana County is again offering immunization clinics for people with disabilities, as well as their families, households, service providers and staff.
His second clinic is scheduled for March 25 from 4-7:30 p.m. at The Arc, 120 N. Fifth St., Indiana.
As Arc Board Chair Roxie Johnston and Executive Director Michelle Jordan previously pointed out, the effort is in conjunction with United Way of Indiana County and MainLine Pharmacy of Blairsville, and it's being conducted in one location. sensory safe with experienced volunteers to help with the process.
Consent forms are available on the arcindiana.org website, or individuals can call (724) 349-8320. All vaccines are available on the day of the clinic for those who need a first vaccine, a second vaccine or a booster.
Additionally, Stutzman said, four additional COVID-related deaths have been reported, bringing the total for Indiana County over the past two years to 346.
Stutzman said work with the Pennsylvania Rural Health Initiative is progressing, and the county task force has met again with state Department of Health officials to discuss options for targeting rural communities in the region.
"Additional local representatives have been invited to join the task force from ARIN 28 Intermediate Unit, United Way of Indiana, County Pastoral Support Group and additional administrative staff from (Indiana Regional Medical Center)," said said Stutzman.
He said he also had a meeting set up later this week with Riley and Indiana County League of Women Voters President Anne Simmons.
Additionally, according to the CDC, Stutzman said, in the seven days ending March 5, Indiana County saw a 37.31% decrease in positive COVID cases, a 25.29% decrease in COVID tests, a 27.5% decrease in COVID hospital admissions, and a 0.7% decrease in the number of COVID patients in intensive care.
Stutzman also pointed to another part of the dark cloud, in the latest report of virus content in sewage treated by the Indiana Borough's sewage treatment plant.
According to the borough's website, levels of COVID-19 RNA (ribonucleic acid) at the plant have increased slightly since the last sample test. Stutzman said it was the first time there had been an increase since Jan. 22.
The county also continues to monitor the flu, saying there have been 273 confirmed cases, up from 51 in the past three weeks, with the predominant strain being influenza type A.