Solarvest Announces Granting of Incentive Stock Options | 2021-06-22 | Press Releases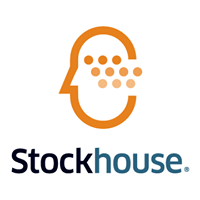 (The press wire)
Vancouver, BC – The press wire – June 22 , 2021 – SOLARVEST BIOENERGY INC. (TSXV: SVS) ("Solarvest" or the "Company & CloseCurlyDoubleQuote;), announces that it has modified certain stock option grants previously disclosed in its press release dated February 19, 2021. Of the 3,360,000 options granted to purchase 3 360,000 common shares of the Company, 1,400,000 options will be granted to insiders of the Company. Following the closing of a private placement announced on April 20, 2021, there are no longer any officers and directors who are also a controlling person of the Company.
The other information provided in the press release of February 19, 2021 remains the same.
The grant of options is subject to acceptance by the TSX Venture Exchange and the Company does not guarantee that the grant of options will be accepted.
About Solarvest:
Solarvest BioEnergy Inc. is an algae biotechnology company whose production platform provides it with an extremely flexible system capable of producing many valuable products, from organic omega-3 fatty acids to therapeutic protein / active ingredients. The company has successfully demonstrated (March 16, 2015 press release) the expression of BMP, a high value therapeutic protein, recombinant viral antigens (immunostimulatory proteins) and Cecropins (antimicrobial peptide / protein). The company has launched a program for expressing CBD and THC to be produced in GMP fermentation facilities.
For more information contact:
Email: [email protected]
The TSX Venture Exchange has neither approved nor disapproved the contents of this press release.
Neither the TSX Venture Exchange nor its Regulation Services Provider (as that term is defined in the policies of the TSX Venture Exchange) accepts responsibility for the adequacy or accuracy of this release.
S Statements made in this press release may contain forward-looking statements that may involve a number of risks and uncertainties. Actual events or results could differ materially from the Company's expectations and projections.
Copyright (c) 2021 TheNewswire – All rights reserved.