The Glacier Boys win silver | Daily Inter Lake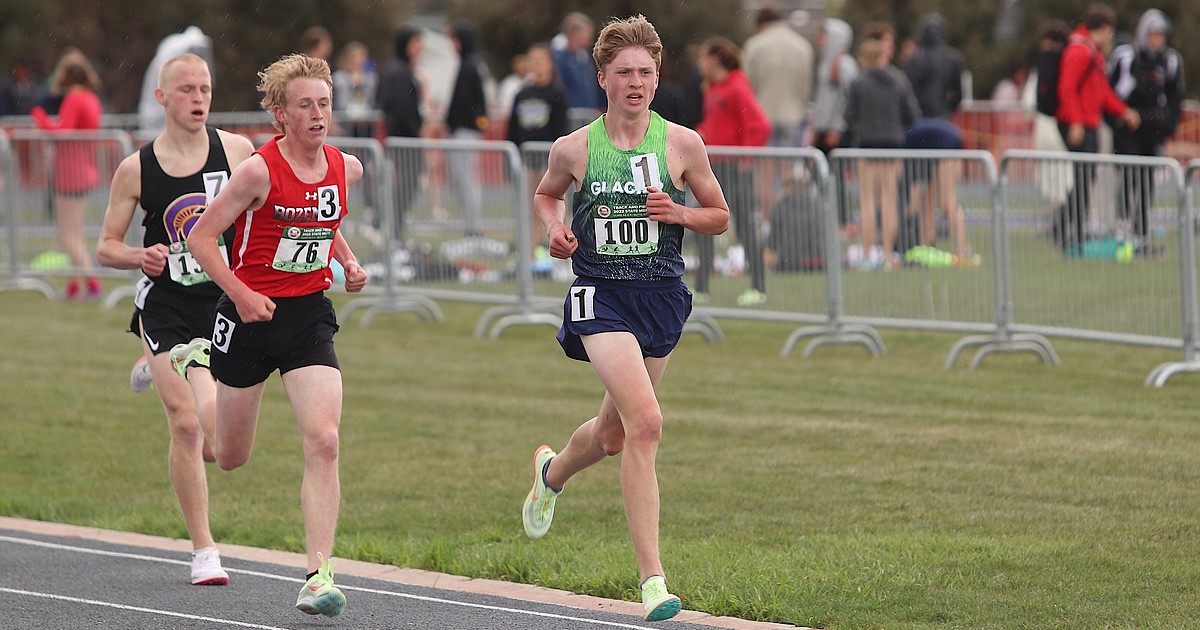 BUTTE — The Glacier Wolfpack had the dogs to win a second AA State Men's Track and Field Championship on Saturday at Bulldog Memorial Stadium.
Missoula Sentinel just got a few more.
Obtaining a shocking 100-yard victory from Hudson Lembke, the Spartans scored 89 points to claim their second consecutive championship and fourth in six tries. Glacier, hoping to send a championship trophy with retired coach Arron Deck, finished second with 80.
It was still a good run (and jump) for the Pack.
"I would have loved it first," said sprinter Jake Turner. "That Sentinel kid who came out of lane 9 to win the 100 – impressive. They came to play today. They came to play. »
Lembke ran a strong 11.00-second preliminary for the Spartans on Friday, but Sentinel was not expected to score in the event. It changed in a hurry – 10.97 seconds to be exact.
Billings West's Clint Ambuehl and Belgrade's Evan Major were next; Helena Capital star Thomas Carter, who won the 200m on Saturday, finished fourth. Great Falls sprinter Reed Harris stopped early with a leg injury.
There was more drama at the end, with Glacier going 1-4-5 in the triple jump early and Aiden Krause taking second in the discus late.
Suddenly Sentinel's lead was reduced to four, 83-79.
"Gave us hope," Turner said. "We lost more than 10 points. (Krause) finished second, got us eight points and gave us hope in the relay. We just couldn't hang out with them.
Sentinel took third – Gallatin won – and Glacier sixth.
Gallatin won the third-place trophy with 71 points. Tyler Gilman won the 300 hurdles for the Raptors in 39.06, while Glacier's Caleb Bernhardt clocked a career-best 39.52 but finished third. Sentinel's Drew Klumph was second and edged Bernhardt (14.84 to 14.93) for the 110 hurdles title as well.
Sam Ells also ran well, finishing second in the 800m (behind Keagen Crosby of Sentinel) and the 3,200m, after winning the 1,600m on Friday. Bozeman's Weston Brown passed him on the final two-mile stretch, taking a personal best 9:27.07. Ells was perhaps two steps back, at 9:27.88.
"Sam Ells had an amazing end to his high school career," Deck said. "I don't remember anyone doing all three distances and doing them as well as he did.
"To 'triple' at Butte is another story. Many people have tried it, but have not had this success.
Reuben Hornby added a point for Glacier in the javelin; then there was the triple jump.
Flathead Valley ruled: Tate Kauffman won his duel with Flathead's Dylan Zink; Flathead's Carter Bullins finished third, followed by Glacier's John Pyron and Ty Olsen.
"The first four jumps were all back and forth," said Zink, who like his teammates wore a white hoodie with Flathead trainer Dan Hodge's picture on the front.
Zink started with a mark of 44 feet 4 inches; Kauffman went 44-7. Zink went 45-2, then 45-3.5; Kauffman scratched twice then went 45-6.75. Everyone put Pryon PR'd.
"Ty came in mid-year and just figured out how to do it, you know?" said Kauffman. "A bit like me last year. John and I are really good buddies, and…yesterday he really strained his knee in the high jump. He always went there and did his best. I'm just happy that we all got on the podium.
"The boys came out this weekend and fought," Deck said. "Extremely proud of them. We knew we were going to have to score around 80 points to get there. It's competition. Sentinel also showed up, so thanks to them.
"From top to bottom, everyone on the roster who came to Butte reached their PR. That's all you can ask for.
Flathead finished seventh, with 30 points: 26 in long jump and triple jump. The Braves also took fourth in the long stint.
Helena's daughters were far too many, scoring 144 points to Billings West's 110 and winning their first title since 2000. Hellgate was a distant third with 47.
The Bengals' Odessa Zentz was stellar, adding an 800 win to her record 400 on Friday. Helena's Logan Todorovich won the 100 hurdles, ahead of Sentinel star Brooke Stayner; West's Taylee Chirrick also beat Stayner in the 300 hurdles.
West's Jaiden Wulff, who set the all-class record in the 100 in Friday's practice, did the same in Saturday's 200. His winning time of 24.75 is much better than the 24.81 Conrad's Loni Perkins ran in 2003.
Wolff also anchored a short stint that won in 47.55, shattering the all-class record of 47.56 set by West in 2018.
Flathead scored 21 points to finish ninth; The Glacier girls are tied for 10th with 14.
Lilli Rumsey Eash led the Bravettes on the track Saturday, finishing third in the 3,200m. Hellgate's Kensey May won it to complete a distance double.
Flathead's Rylee Thompson hit a PR of 36-5.5 to take third in the triple jump.
For Glacier, Sidney Gulick took third place in the 300 hurdles and dropped anchor on the long stint which finished fifth.