The UN sounds the alarm on "extrajudicial killings" in Afghanistan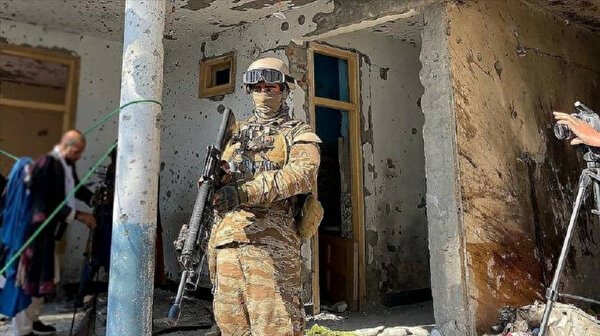 A senior UN human rights official sounded the alarm on Tuesday over "credible allegations" of extrajudicial killings in Afghanistan since the Taliban takeover earlier this year.
"Between August and November, we received credible allegations of over 100 killings of former Afghan national security forces and others associated with the former government, at least 72 of which are attributed to the Taliban," Nada said. Al-Nashif of the UN. Deputy High Commissioner for Human Rights.
This was after the Taliban declared a general amnesty in Afghanistan after taking control of the capital Kabul on August 15.
The statement comes days after New York-based Human Rights Watch said Taliban forces have carried out revenge attacks since taking control of the war-torn country.
Responding to the report, Abdul Qahar Balkhi, a spokesman for the Taliban administration, said they were "fully determined" to implement the amnesty. According to him, the incidents will be investigated and officials violating the order will be "prosecuted and punished".
Al-Nashif also briefed the UN rights office on the humanitarian situation in Afghanistan, claiming that "economic life is largely paralyzed with the collapse of the banking system and a severe liquidity crisis."
She said the Taliban takeover "has brought a difficult end to the fighting against government forces in the country, but the current situation leaves the population with little human rights protection."
Women and girls face great uncertainty about the rights to education, livelihoods and participation, she added.
The UN official said the decree on women's rights issued by the interim government on December 3 "represents an important signal but leaves many questions unanswered."
"For example, it does not specify a minimum age for marriage, nor does it refer to the broader rights of women and girls to education, work, freedom of movement or to participate in public life. .
The Taliban have banned forced marriage in Afghanistan, saying women should not be considered "property" and must consent to marriage.